Hello everyone!
Blackboard will be unavailable from Friday, August 18 at 8:00 p.m. to Saturday, August 19 at 8:00 a.m. for an upgrade.
On Monday, August 21, we will move to the Learn 2016 theme. The 2016 theme is a modern version of the user interface that employs responsive design, which makes Blackboard Learn more accessible on any device.
This is Phase 1 of our CSU Blackboard 2018 migration. You can learn more about the phases and what they entail at https://www.csuohio.edu/center-for-elearning/blackboard-2018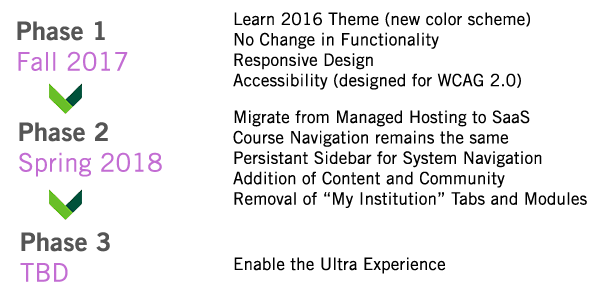 Thank you!
Caryn Lanzo